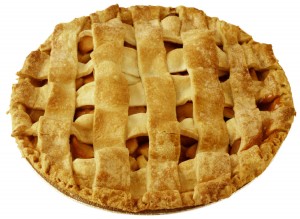 105 donated pies, one pie for every family who came to the food pantries in Lincoln and Sudbury
50 given as gifts for LSRHS Teachers/Staff
40 donated to our towns' Police and Fire Departments
37 donated to the LSRHS Senior CitizenThanksgiving Luncheon
Our pie sales are just one way that we are able to offer enrichment grants for L-S faculty and staff. Consider donating to our Annual Fund and helping make these grants possible for more faculty and staff this year! 
---
Congratulations to our 2018 FELS Grant recipients!
---
About FELS
FELS is a non-profit organization that awards enrichment grants to Lincoln-Sudbury High School faculty and staff to pursue their professional and personal interests and passions. FELS was founded in 2000 to offer parents a tangible way to show their appreciation to the L-S professional staff for the unflagging dedication, tireless effort, and genuine caring they routinely offer our children.
How you can help
You can make a donation to FELS, attend the Faculty Variety Show, buy our pies for Thanksgiving, and attend one of our teacher-led lectures or annual FELS Talk. We also invite the community to attend our board meetings – dates are listed in the sidebar.
We welcome contributions of any size and all contributions are tax deductible. All of the money you donate will be awarded in grants to L-S teachers and staff. Please contact us to find out more or to volunteer to help.